Ricardo Z
Worlds No 1 Sire of Eventers - WBFSH 2012 active sires
Winners include Midget On A Mission (Katie Sullivan) Multiple Winner 05, Appapa (Heidi Hamilton) Multiple Winner 05, Sportsfield Killusty (P. Donovan) Winner 05, Tragumna (MI. Ryan) Winner 05, Sportsfield Supersonic (R. Irwin) Winner 05, Sportsfield 101 (P. Donovan) Winner, Rinroe King (Nigel Taylor) Winner GB 05, User Friendly (Andrew Heffernan) Winner GB 05, Rickadoo (Janette Brakewell) Winner GB, Ballylaffin Bracken (Kristen Schmoltze) Multiple Open Novice Winner USA, O Ricardo (Bia Di Grazia) Multiple Winner USA, Rickollie (Tiffany Loden) Winner USA, Calvaro Winner in Germany.

Leading Showjumping Sire
Gucci (Shane Breen) Multiple Winner including Ballyrafter League I.H.B. 5yo Winner Lanaken 05, Carley Que (Sara Kate Quinlivan) Multiple Winner, AK. Arkansas (Linda Countrey) multiple Winner incl. 4yo RDS Qualifier, Rebel Hill Winner in South Africa, Garrison Z. (MI. Buskluy) Autumn League Double Winner Ballynrafter 05, Ricardo Quest 3yo RDS Jumping Winner 05, Gold Torch 3yo Millstreet Jumping Winner 05, Rikki's Ricardo, Katey's Jem Multiple Winners 05, Goldardo Multiple Winner in Belgium.

Leading Sire of Show Horses
Hosts of Winners including:
Lorenzo RDS Supreme Hunter Champion 04, Balmorl Champion 04, Whats What RDS Champion 05. Ricardo has 4 RDS foal Champions and all Ireland foal Champion 04 The Villan (PJ Lehane) Multiple Winner. Integrity M Cousin Winner etc., etc.

Pedigree

Photos
Click to ZOOM & Launch SLIDESHOW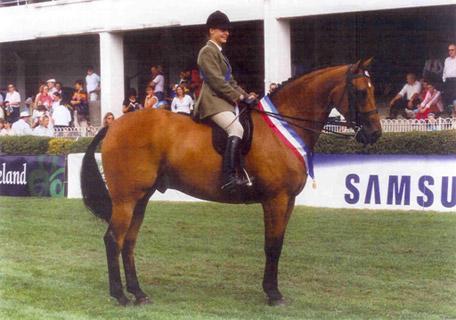 Lorenzo x Ricardo RDS Supreme Hunter Champion 2004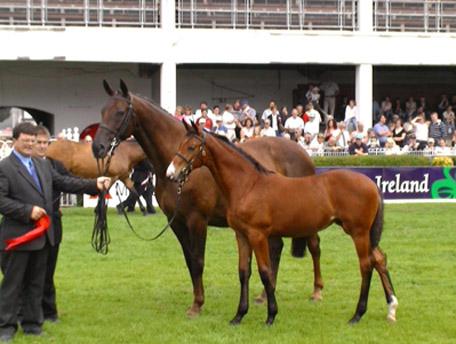 Ricardo Z foal champion x Dimmer Light, RDS 2003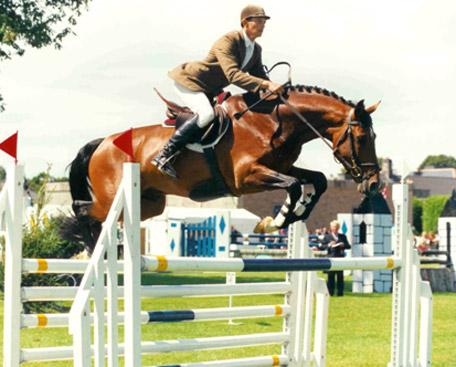 Ricardo Z , Winner RDS 4 yr olds 2004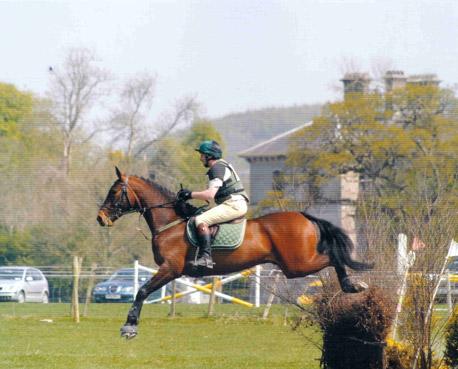 Sportsfield Killusty by Ricardo – Open Eventer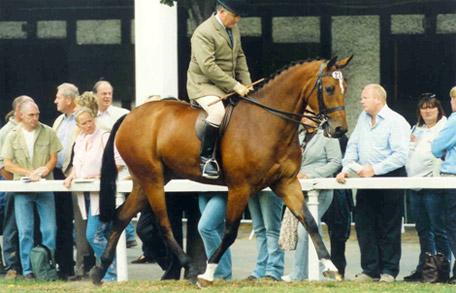 Whats What by Ricardo – Reserve lightweight Champion RDS 2004 - Breeder: Jimmy Ryan Clonmel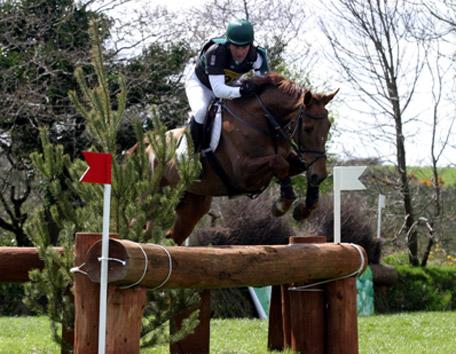 Tragumna by Ricardo – Young event horse USA
Progeny