Quidam Junior
QUIDAM JUNIOR

A Grand Prix performer from best family in France.

Both his Sire and Dam were on the French Nations Cup Team.

His sire, Quidam de Revel, is one of the best performers of his generation. He topped the World Breeding Championships Jumping Stallion rankings two years in a row (2004, 2005) . A star member of French Team and Bronze medalist in the 1992 Barcelona Olympic Games.

His dam, Narcotique, competed on the French Nations cup team with Olympic Gold medalist Pierre Durand. She won the CSIO in St Gall (1989) and the jumping derby at Bois-le-Roi (1992). Narcotique is the dam of seven Grand Prix show jumpers.

His Grand Dam, Bouree, was a Grand Prix performer and dam of five international show jumpers.

From the family of Hors Le Hoi II, Plume De La Roque and Flore Du Plessis etc.

From a very small number of foals born by him before going to America

Quidam Juniors progeny include MHS Going Global, MHS Automatic, Honey, Primetime etc.

Full IHB approval

OCD free


Pedigree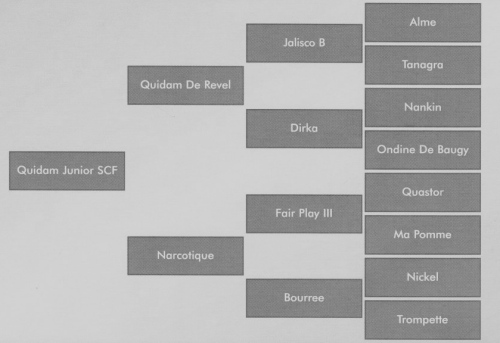 Photos
Click to ZOOM & Launch SLIDESHOW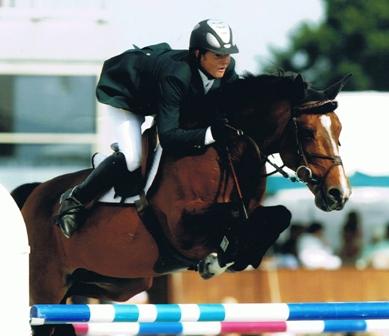 Quidam Junior
Progeny